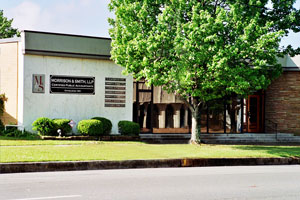 Welcome to Morrison and Smith, LLP Certified Public Accounting Firm. Thank you for visiting our website. In addition to providing you with a profile of our firm and the services we provide, this website has been designed to become a helpful resource tool to you, our valued clients and visitors.
---
Morrison and Smith is committed to serving our clients and their businesses with Five Star Client Service. We understand that effective communication is the key to understanding our clients' needs and business objectives and exceeding those expectations.
Through careful listening, we gain a thorough understanding of our client's vision, objectives and true needs. We then assist in defining, stating and understanding their expectations. We proactively design and deliver customized solutions to exceed their expectations.
---
Feel free to
Contact Us for more information on how we can serve you or to offer suggestions on how we can better serve you. We welcome your ideas and comments.
---
If you are a potential client who may be in need of our services, contact us to receive a free consultation at your convenience.